Our Story
What's Inside That Old Chest?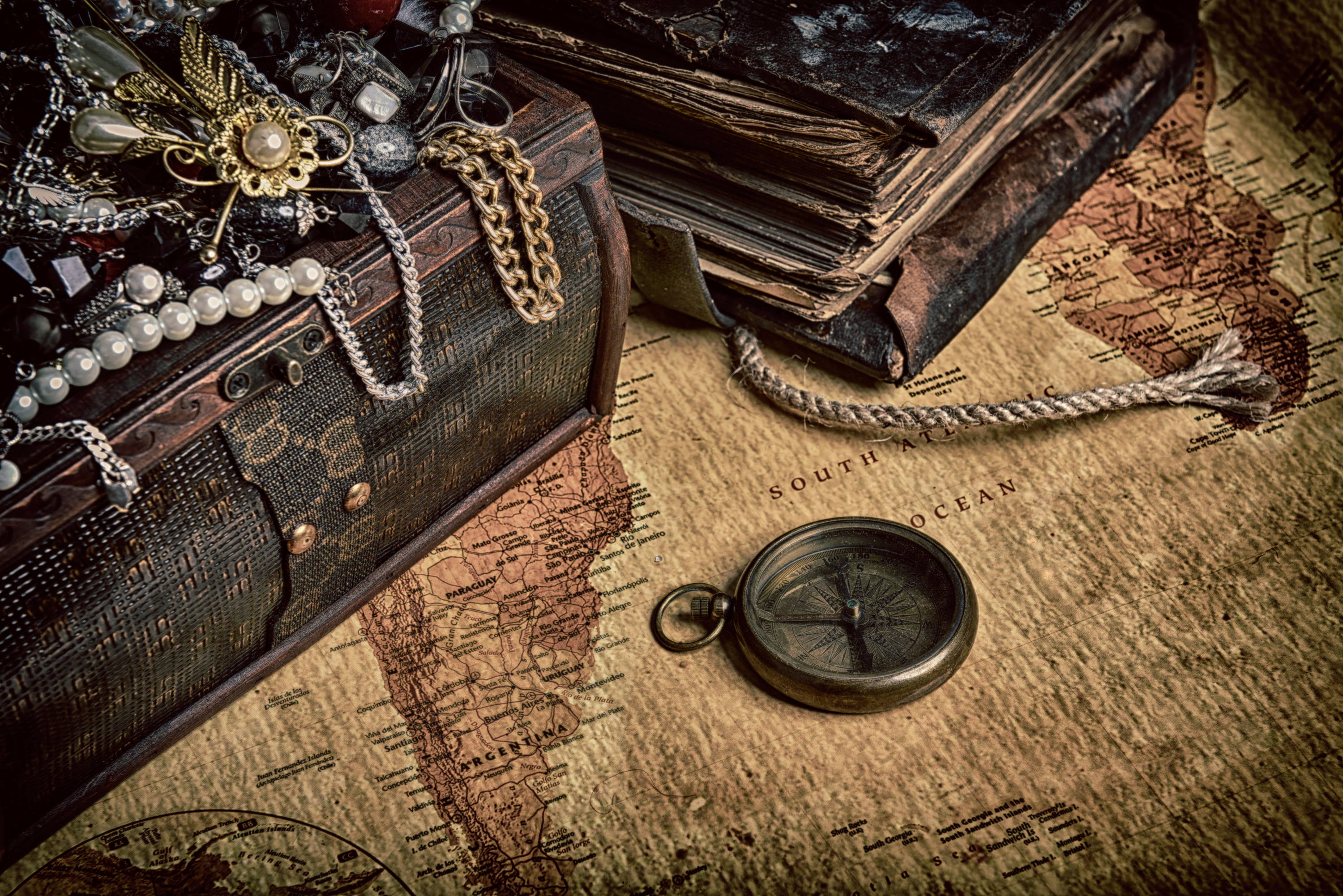 It's rather difficult for me to help myself; I have an unusual curiosity about old boxes and suitcases that have been stashed away in closets. I suppose it started when I was about five or six years old, living in Berkeley, California, when I ventured into my parent's closet and found a cardboard box that illuminated my world in a single moment. I clearly remember opening that box and becoming absolutely mesmerized by what I had found; hundreds and hundreds of shiny silver pieces of jewelry. I had found a real-life treasure! That was no small event for a child my age. I can still remember the sheer excitement and wonder I felt while perusing the massive stash of chandelier earrings. I had no idea where it had all come from and was utterly amazed. I later found out that these were actually my father's. He was a business man with a print shop as far as I knew, but what I didn't know is that his business was initially that of a ladies clothing and accessories boutique, which included jewelry imported from India. This is where my fascination with jewelry began.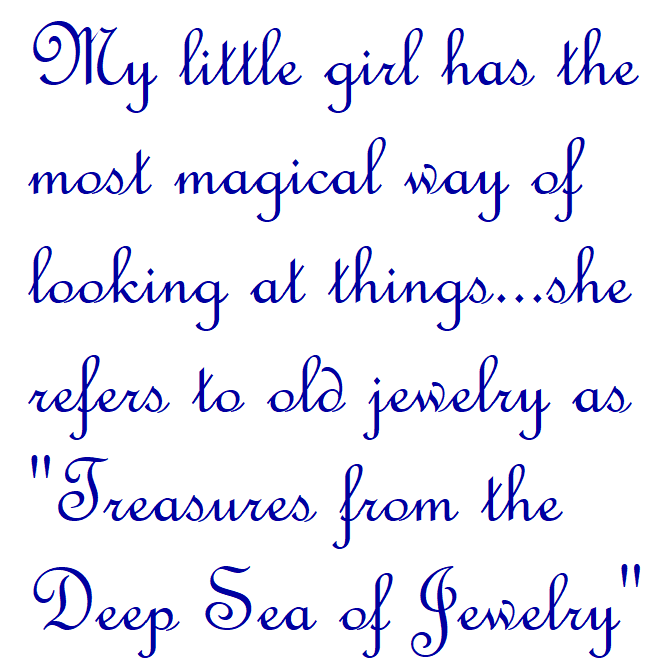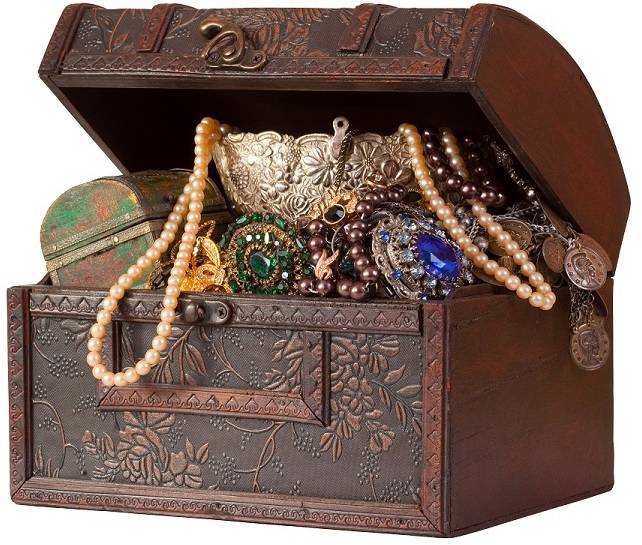 I was eight years old when we moved to Montreal, Canada. Within a couple of years I was once again thrust into a world of wonder when I entered, "The Bead Emporium." It was a beautiful little shop with spellbinding window displays, large wooden glass top cabinets, and an antique cash register, along with hundreds of shimmering glass beads hanging from the ceiling. The Bead Emporium was one of the most magical places to me during my childhood, a place I could escape to and always be happy. I wish I could thank the lady that owned the shop, which has long since closed its doors. I wonder if she knew how much joy she brought to so many of our lives. My best friend and I were always so excited to see what she had brought back from her regular travels abroad, which often included finely-chosen materials for our creations. We spent countless hours in that shop, where they would sell us beads and findings one-by-one, beads by the shank... and everything else one needed to create a piece of jewelry. They even had onsite work tables and friendly staff to help us complete the more difficult tasks for our one-of-a-kind pieces of jewelry. This is where my love for creating jewelry began.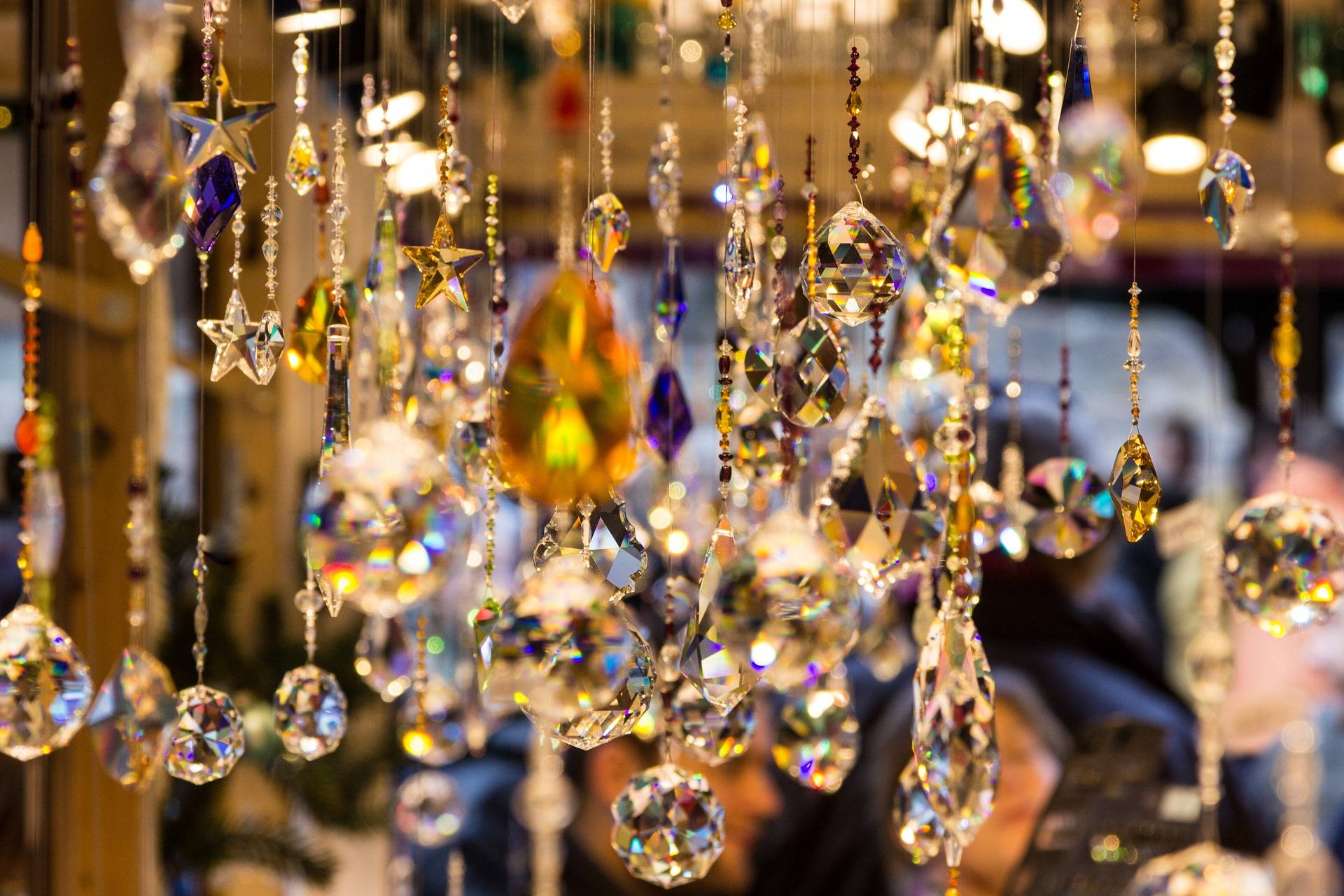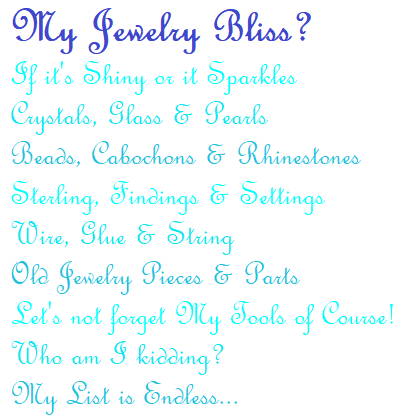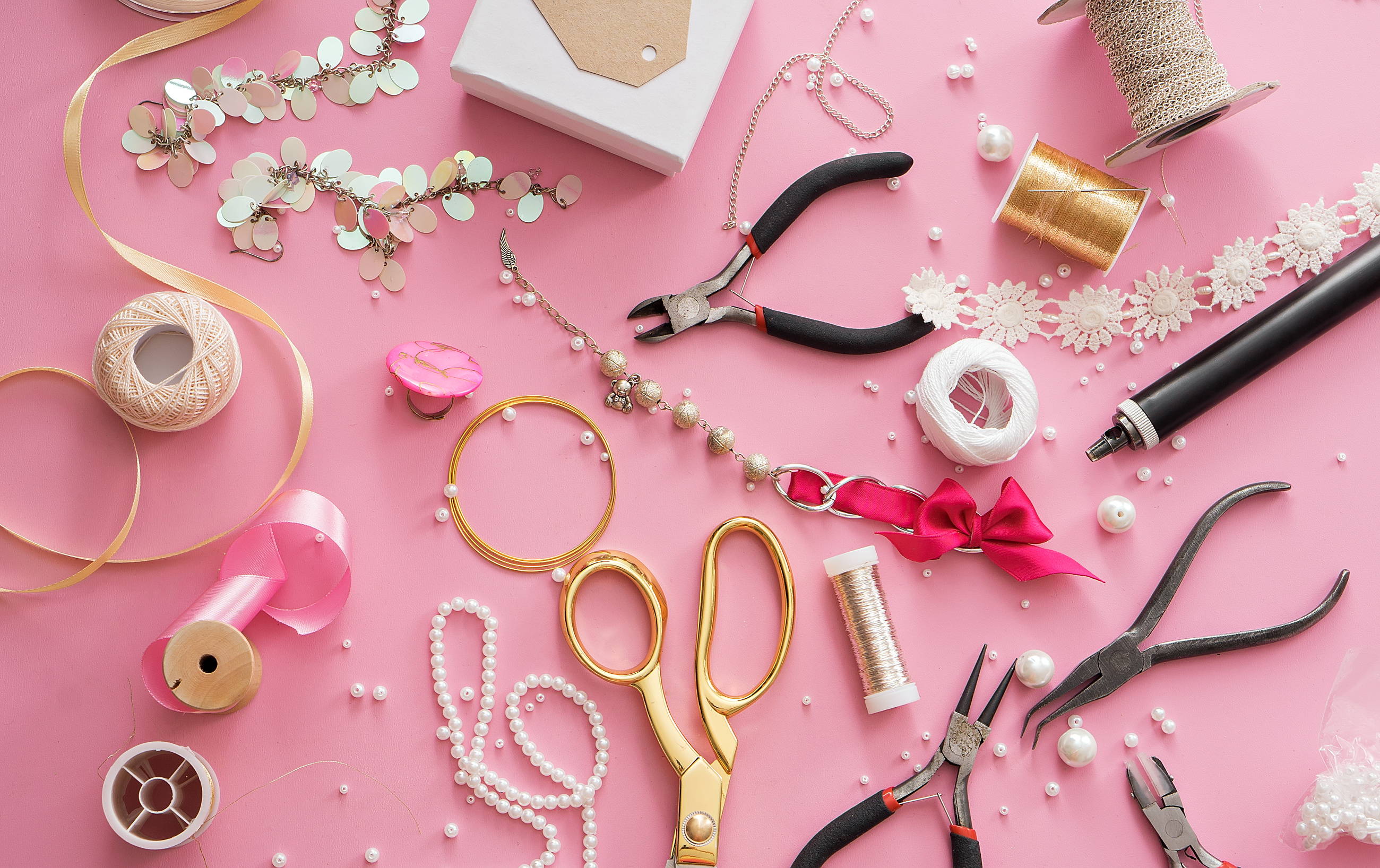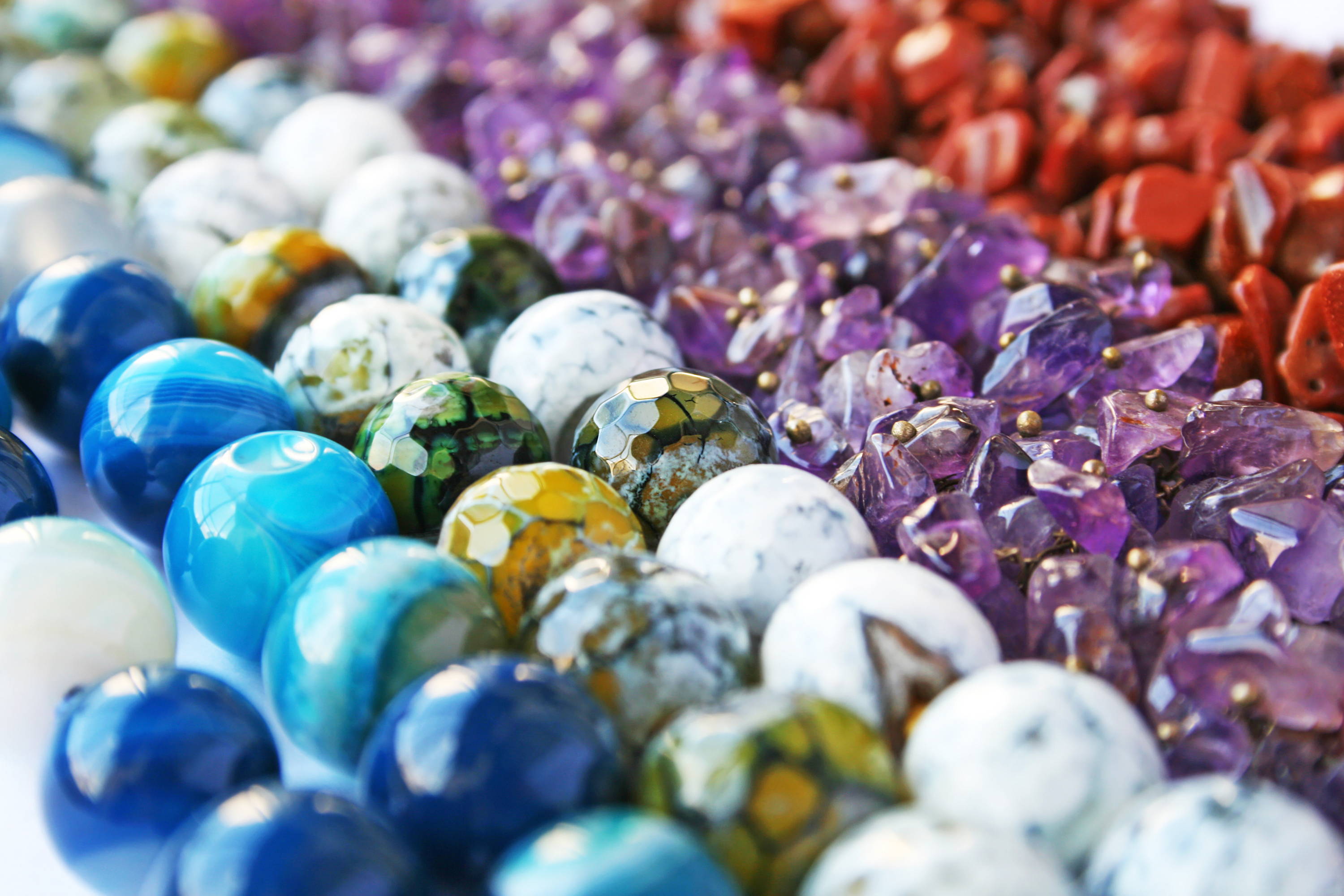 My university studies brought me back to the west coast. Victoria, Canada is otherwise known as, "The City of Gardens." Located on the southern tip of Vancouver Island, it's known as the retirement capital of Canada... and as one can imagine, it's also a gold mine for collectibles. Estate sales are full of opportunity in Victoria, and my most thrilling find was an old leather suitcase that was absolutely filled to the brim with the most colorful collection of sparkly, vintage rhinestone jewelry. I bought the entire suitcase, and you guessed it -- I was in heaven. I also had the good fortune of meeting the most admirable couple who had been in the jewelry business for many years. They were gold dealers who would buy out jewelry lots at estate auctions, and they blessed me with all the costume jewelry I wanted, for unbelievable prices!

From this, I was spurred into the discovery of vintage jewelry. My passion for creating jewelry was reignited by the massive amounts of beautiful jewelry components and parts that I also received from these purchases. If pieces could be restored by being cleaned up, replacing missing rhinestones, pinbacks, or other repairs within my skill set, this was (and is) always my first choice. It is a fine thing to restore something that has been disregarded. There is something incredibly satisfying about bringing an old, forgotten piece back to life. When pieces were merely parts or components, beyond repair, or a lone, single earring, I would up-cycle them and create one-of-a-kind pieces of jewelry -- many of my early creations were charm bracelets! I started selling my creations, craft jewelry lots, and wholesale vintage jewelry on eBay.ca in 2004.  
Back then, it was so much fun selling on eBay. I met so many wonderful people along the way, and it was thrilling to me to be able to recycle and supply like-minded people for their artistic endeavors. It's remarkable what one can conjure with the spirit of creativity and imagination. I've seen my customers renew and transform well-loved and forgotten pieces into the most wondrous one-of-a-kind creations; everything from decorative miniature Christmas trees, picture frames, bridal bouquets, mosaic furniture, light switch plates and of course up-cycled unique pieces of jewelry.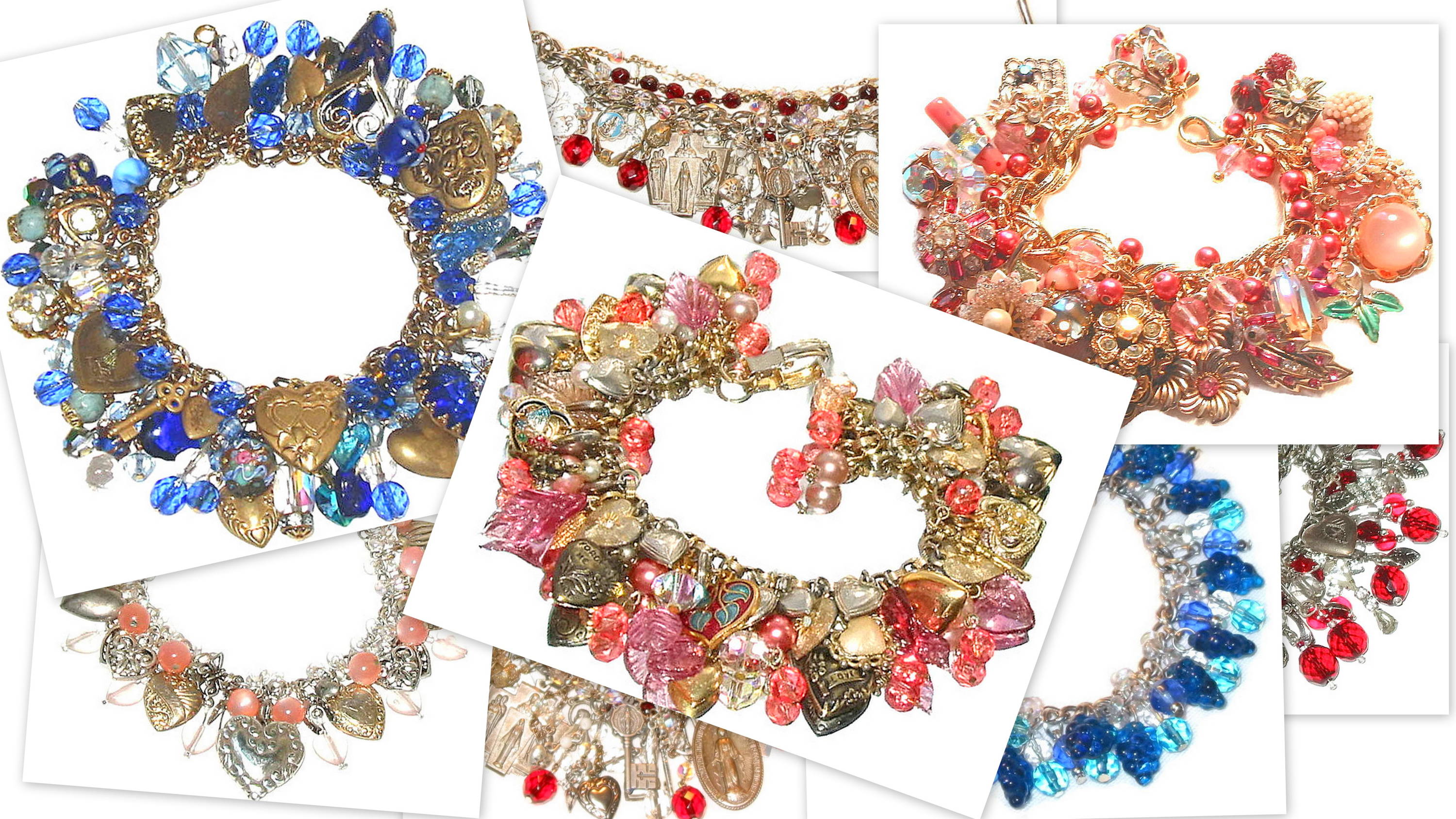 I returned to Berkeley in 2007, and started a family. At that point, I no longer had access to the wholesale quantities I once did, so I started selling vintage jewelry, primarily as a retailer on eBay.com. I continued to sell wholesale, too, but this became secondary to piecing them out one-by-one. I have grown to over 9,800 positive reviews on that site since that time.
Feeling like there was someplace else I needed to be, we made a move to the east coast in the summer of 2015. For years, I've been incredibly intrigued by Providence, Rhode Island, the smallest state in the US, and the one time, "Jewelry Capital of the World." Providence was the heart and soul of the costume jewelry industry for nearly two centuries; how could I resist this beautiful ocean state, with its rich history, and the bounties of vintage jewelry from days gone by? This was, after all, where most of North American costume jewelry was manufactured well into the 1970s. Providence was the manufacturing home of costume jewelry giants Coro and Trifari, along with other renown companies such as Speidel, Clark & Coombs, Tilden-Thurber, Little Nemo, and countless others. We predominantly sell vintage jewelry, but since arriving here in Providence, which still has a jewelry manufacturing presence in the world, we also sell some contemporary and artisan jewelry when it is acquired.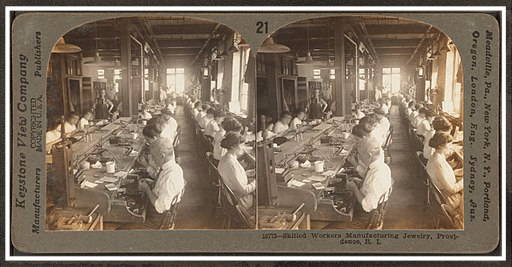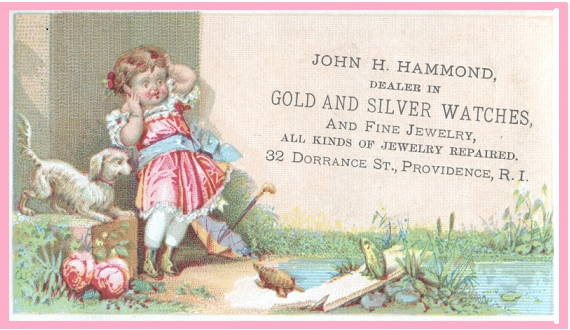 Photo: Tilden-Turber Co Building at 292 Westminister St. in Providence, RI. Photograph By Kenneth C. Zirkel CC BY-SA 4.0
We all have our jewelry preferences; what is yours? I personally have an affection for the old Victorian, Art Nouveau and Art Deco jewelry, but I have a great appreciation for all jewelry, even if it's something I would never wear. However, if I see something I love, that's it, I have to have it (if I can afford it, mind you!) and it usually has nothing to do with how little or how much it costs, the metal composition, or who the designer is... it's whether the piece speaks to me. And I must confess that the key to my heart is probably a 30 pound box of old junk jewelry that keeps me up until 5:00 AM, sorting in glee. Honestly, there's nothing like it for me.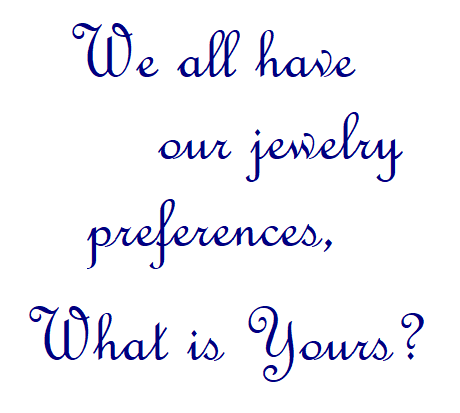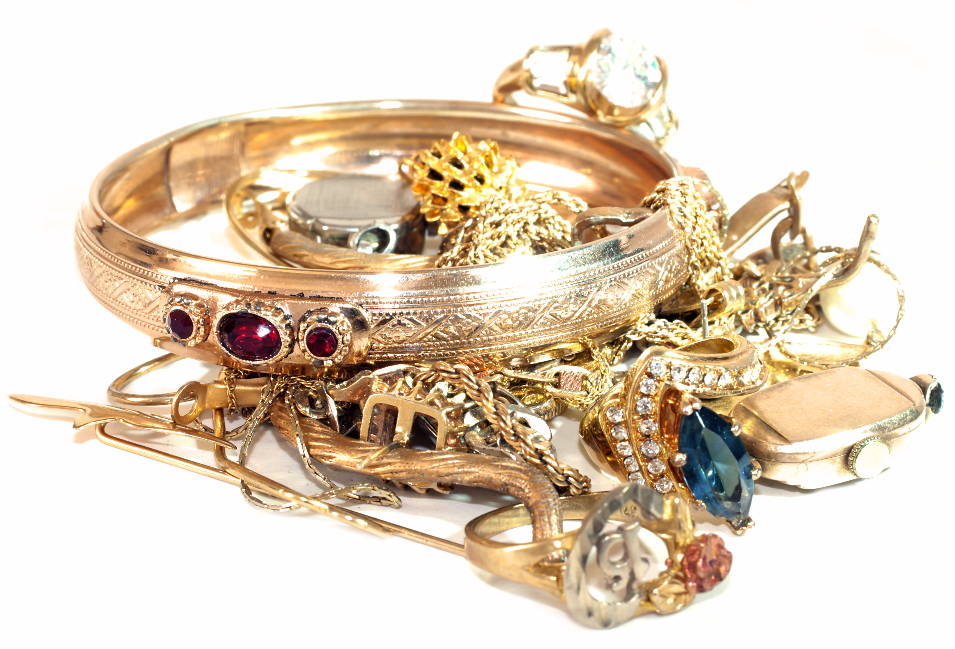 If there is one thing that I've learned from selling and recycling such a huge variety of styles and designs over the years, it's just how uniquely different and curious our tastes can be -- just as unique and individual as each one of us. What one person will look over in disdain, another will adore.
I sell everything from the plastic pin to the diamond ring, mostly due to all of the wonderful and very personal feedback I have received over the years. It's not just about what is aesthetically pleasing or pretty to me; it's about recycling, and the heartfelt gratitude I have received from customers, which is one of the most rewarding experiences I get from being in this business. When I hear back from a customer that expresses their genuine appreciation for making a piece of jewelry available for them to purchase, that in itself is a gift in its own right.

Whether it be the bracelet identical to the one your mother gifted you 40 years ago as a little girl, the nostalgic Coro thermoset pin your aunt Ginny used to wear, the rhinestone earrings that remind you of your grandmother, the dress clip that takes you back to New Year's eve, the artisan bat ring you just had to surprise your girlfriend with, that perfect charm that was missing from your charm bracelet... so many of your stories have warmed my heart and they inspire me to keep selling it all. And nine times out of ten, the appreciation I have received has been for inexpensive items. I'm rather sentimental, so I get it. Now I may not be amassing a college fund for my child with the sale on these items, but the joy it creates and the sincere gratitude I receive makes it worthwhile.
In these times where the incessant mass production of goods is draining our resources and wreaking havoc on our planet, it also feels good to know that our efforts in recycling helps to make the jewelry industry a bit more ecological and and a bit more sustainable. Whether you are buying a single item or a wholesale lot for your creative re-use, it all adds up and it does make a difference. Acquiring the latest "hot" or "trendy" piece of jewelry is sometimes on the "must-have" list, and I get that, too; however, it can be so much more fun if you dare to be different, and search for a signature piece that speaks to your individual self. Who are you? We hope you will find a piece of your unique self here, something that you will be unmistakably drawn to, and something you'll have to have, here at Jewel Eureka.